Dental marketing is not easy. There are so many things you can try to promote your dental practice and get new patients.
But how do you know which marketing strategy can bring you the best results? How do you know what dental marketing ideas still work for the dental industry?
Well, I have some good news for you.
In this article you'll discover 3 PROVEN marketing ideas to market your dental practice and attract new patients.
And there's more.
These strategies work great even if you are a new dentist who just opened up a new practice.
Ready? Let's get started.
Dental marketing idea #1 – Use Google Ads to laser target people who are searching for your dental services
Google Ads is probably one of the most efficient dental marketing ideas you can try to attract new patients.
Why?
Because you can advertise your dental office only to those people who are actually looking for a dentist.
Here's an example.
You can choose what keywords should trigger your ads and what don't.
For instance, if you want to show your dental ad only to people who are typing in in Google: dentist in London.
And you can exclude those people who are searching for "cheap dentist in London".
In this way, you don't waste your marketing budget promoting your dental practice to people who don't need your services.
Dental marketing idea #2 – Use Facebook retargeting to maximize your dental marketing efforts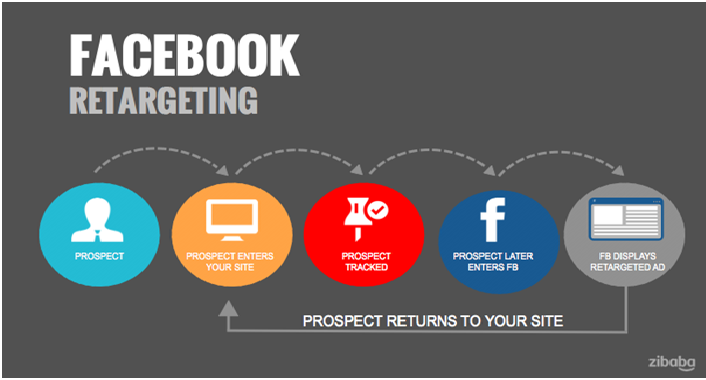 Most people don't buy or take action the first time they see an ad.
Especially when we are looking for more expensive services, like dental treatments, we want to know if we can trust the doctor, to learn more about the treatment, we also want to check the reviews, to check the history of the dental practice etc.
This is why it is not enough to create only some simple dental ads such as the Google Search Ads we've talked about a bit before.
So this is where Facebook Retargeting comes in handy.
What is Facebook Retargeting?
You promote your dental practice through various channels and you attract potential new patients on your website.
Those visitors leave your website without scheduling for an appointment.
Now here's where retargeting comes in.
You can show an ad or any other piece of content only to those people who previously visited your website, but didn't schedule an appointment.
You can show them a testimonial.
Or you can answer your patients' objections.
You see, in this way you can market your dental practice without being too pushy or spammy. You are just helping people make an informed decision.
Dental marketing idea #3 – Optimize your dental practice for local searches
When someone searches for dentist in [introduce location here] your dental practice should show up in two places:
The local results pack
Below the local results
The local results pack is called Google My Business.
Basically your dental practice shows up in Google Maps when people want to find a dental practice near them.
The first step is to create a Google My Business listing.
And then make sure to provide as much information as possible:
A business profile photo
Plenty of pictures with the interior of your dental practice
Pictures from outside of your dental office so that people can easily figure out where you are located
Videos with the interior of your office
The coordinates of your dental practice
Use local keywords (e.g dental office in [location])
Your hours
Attributes (e.g. "wheelchair accessible," "pet-friendly dental practice"), the day and year you opened, and a public phone number and website URL.
And finally, make sure to add as many reviews as possible.
This helps you rank among the top results.
Local SEO
This is basically the same thing as above.
The difference is that when a potential patient performs a local search – such as dentist in [introduce location] – your website will show up.
Is this enough to promote a dental practice?
Of course not. These are just a few dental marketing ideas that can help you kickstart your marketing process and help you attract new patients.
In order to have a steady stream of potential patients you should have a complete dental marketing strategy that combines several tactics for a compound effect.
If you want to know what dental marketing ideas work and in what situation, what dental marketing strategies you should use and when, check out the in-depth guides below:
What are the steps to promote a new dental practice?
You are a new dentist and don't know where to get your new patients from?
It's easy. Here's a simple dental marketing strategy that should attract new patients fast.
First, promote your practice only to people who are ALREADY looking for a new dentist.
Use Google Ads for this.
Next, make sure you make the most out of your dental marketing budget. Set up a small Facebook re targeting campaign.
For a few extra dollars you can even double the return on investment.
And third, make sure you optimize your website for local searches. This dental marketing idea takes a little bit of time because you cannot control Google's organic search results (organic means that your website shows up without you paying for it).
Once you already start getting new patients, your dental marketing strategy should focus more on building a brand, on building authority. This is how you attract new patients on the long run.